Canadian Cycling Association announces Team for 2009 MTB XCO World Championships in Canberra, Australia
The Canadian Cycling Association announced today an 8 member Senior and 3 member U23 team for the 2009 MTB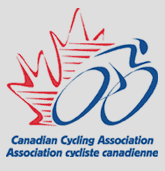 XCO World Championships, September 1st – 6th 2009 in Canberra, Australia.
The Senior Team will be Lead by 2009 Mount Ste Anne world cup winner and 2009 National Champion Catharine Pendrel of Kamloops BC and 2009 Bromont World Cup winner and 2009 National Champion Geoff Kabush of Victoria BC and will include Alberta's Mical Dyck.
The U23 Team will be Lead by National Champions Emily Batty of Brooklin ON, and Raphaël Gagne of Lac-Beauport, QC.
Elite Men

Geoff Kabush Victoria, BC

Derek Zandstra Trenton, ON

Max Plaxton Victoria, BC

Seamus McGrath Victoria, BC

U23 Men

Raphaël Gagne Lac-Beauport, QC

Elite Women

Catharine Pendrel Kamloops, BC

Marie-Helene Premont Chateau Richer, QC Amanda Sin Collingwood, ON

Mical Dyck Calgary, AB

U23 Women

Emily Batty Brooklin, ON

Mikaela Kofman Toronto,
The Team is presently in their final presently in their final preparations for the championships and will begin their travels to Australia on the 25th of August in preparation for the Team Relay on the 1st of September.
For the team Relay Canada will field a team consisting of Geoff Kabush, Catharine Pendrel, Raphael Gagne and Evan Guthrie. Canada's relay team will be looking to the top step on the podium.
Funding from the CCA will allow the senior team to be partially funded for the World Championships.
If you would like to make a donation to help support the Canadian Mountain Bike World Championships Team and alleviate some of the financial stress, please fill out a donation form that can be found at http://www.canadian-cycling.com/cca/donations/cash_donations.shtml and e-mail it to Nicholas Vipond at nicholas.vipond@canadian-cycling.com . All proceeds will go directly towards covering the athlete's expenses.