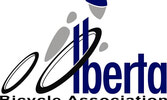 Any individual member, or affiliated club, interested in organizing one or more events during 2020 must submit an Expression of Interest for each event. Preferential calendar placement will be given to those organizers who submit the below Expression of Interestform on or prior to October 31st, 2019. A preliminary calendar will be set and posted reflecting the first round of such forms following the Race Organizers' Conference. All other organizers wishing to gain a place on the 2020 calendar will be given the choice of any open weekends after the preliminary calendar is set.


All organizers who are hosting an event must hold an Organizer's License with the Alberta Bicycle Association.
Please fill out the following page, save and rename it to your race event, and email it to heather@albertabicycle.ab.ca for all events.
Following the October 31st deadline, the ABA will host a Race Organizers' Conference & Calendar Planning Meeting which all organizers are encouraged to attend. The meeting will be scheduled most likely mid to end November. All organizers will be sent an RSVP request for this meeting once we have more details. Specific details regarding exact location of the meeting will be released in the weeks prior to the Conference. A preliminary calendar will be established at the meeting, which will be circulated to organizers and posted on the ABA website no later than a week after the meeting.
Organizers must then submit an Event Sanction Application complete with Emergency Action plan no later than six weeks prior to the posted event date. All organizers are encouraged to read the Alberta Bicycle Association Race Organizer's Guide prior to any event preparations.
Organizers or clubs with paperwork or fees owing for either their club or previous editions of an event will not be considered for inclusion on the preliminary calendar.
Finally, organizers wishing to host an event not previously sanctioned by the ABA are requested to include with their Expression of Interest a one-page overview of the event, including proposed venue.
If you have any further questions, please do not hesitate to email heather@albertabicycle.ab.ca.
Alberta Bicycle Association