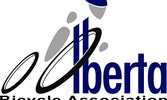 Pursuant to the provisions of the Societies Act of Alberta and the By-Laws of the Alberta Bicycle Association notice to members is hereby given of the Annual General Meeting of the Alberta Bicycle Association – to be held online via Zoom on October 5th at 7:00 PM MDT.
Location: Online Zoom Meeting
Link will be provided to all who RSVP
At the Annual General Meeting, we:
Approve the financial statements of the Society and receive the Auditor's report regarding such financial statements
Elect members to the Board of Directors, BMX Committee and Racing Committee
The full AGM package, including positions up for election and the voting form can be found here.
Click on the individual forms to download them.

Looking forward to seeing you all there!
Shantel Koenig
President
Alberta Bicycle Association